Meet the Team
Ian
Development Manager
Joined Turnkey in January 2015
What does your role at Turnkey involve?
Although I am still primarily a developer, working on various client projects, I am also responsible for the management of a team of 6. I see one of the main functions of my role as trying to provide guidance and advice to the team so that we work to a common standard.  I also provide assistance to the support desk, as and when required as well as working alongside sales to prepare demonstrations and quotes
What do you like about working at Turnkey?
The variety of project work was always one of the reasons that I worked in a partner – you could be working on payroll one minute, then a warehousing system the next, across all versions of Navision/Attain/NAV/Business Central
We also have a good team of people across all companies in the group – not just in Business Software
What's the coolest thing you're working on right now?
Currently working on processes/tools to enable data migration from older versions of NAV to Business Central. Quite a few challenges in there to overcome, but getting there. I guess "cool" is in the eye of the beholder
Which teammate would you most like to swap places with for a day?
Adam – he has the coolest beard. I have been trying to grow mine since we started lockdown, but it is never going to get to the quality of Adam's
What's your proudest moment so far at Turnkey?
Not sure that it is pride that I feel, but there is always a sense of achievement when we are able to deliver a quality solution to a customer issue – one that can save the customer time and/or money in their daily processing. Sometimes it is the quick fixes that can deliver the best results
Any tips for a career in development?
Try to stay up to date on latest technologies – it is easier to be on the curve rather than trying to catch up later
What do you enjoy doing when you are not working?
You mean there is something called "Not Working"? Reading – particularly sci-fi, or horror with some crime thrown in for good measure. I also enjoy  Astronomy, TV, and Lego
What was/is your favourite holiday?
A couple of years ago, my wife and I went on our first cruise – 10 nights in the Caribbean. I never thought I would be the type to go cruising, but loved it from the moment we set foot on board
Do you have a favourite movie or book?
Favourite book – can I pick more than one? One Fine Day in the Middle of the Night, by Christopher Brookmyre and The Player of Games by Iain M Banks (in fact any of the Culture novels)
Favourite movie – again got a few. Gattaca, Iron Sky, Apocalypto, In Brugges, and Hercules (Disney animation by Gerard Scarfe)
What was the best concert you ever attended?
Queen Ingliston back in 1982
What's your secret talent that no one knows about?
I am a firewalker!
If you were a crayon, what colour would you be?
Tartan
What advice would you give your younger self?
Be more confident in your own abilities
Do you have any pets?
Big brown labradoodle called Molly
Star Wars or Star Trek?
Definitely Star Trek
Milk or no Milk?
Not a milk drinker but need it in my tea, and on my Frosties
Coffee or Tea?
Coffee is the brew of the Devil. Has to be Tea
Marmite?
No way. I see there is now a Marmite peanut butter. Who in their right mind would eat that?
Funny fact?
The number 73 is the 21st prime number.
Its mirror is 37 is the 12th prime number.
© Sheldon Cooper – Big Bang Theory
Ever broke a world record?
No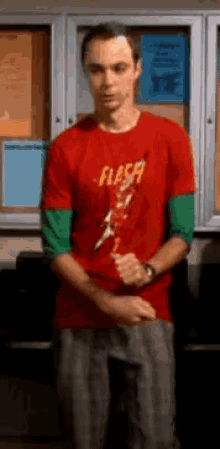 ---
View more posts